holiday homes and holiday apartments in
Saxon Switzerland
21,581 holiday homes
to find on our portal
99% of our holiday guests
recommend their holiday home
68,911 Reviews
help you to make your choice
Over 40 million holiday guests
trust us every year
Holiday in Saxon Switzerland
Holiday in the Elbe Sandstone Mountains: Visit the Saxon Switzerland National Park! 44 holiday homes and holiday apartments are to be found with us.
Holiday regions in Saxon Switzerland
Show all results
Bad Schandau
Kirnitzschtal
Rathmannsdorf
Hohnstein
Kleingiesshuebel

Gohrisch
Rosenthal-Bielatal
Thürmsdorf
Map Saxon Switzerland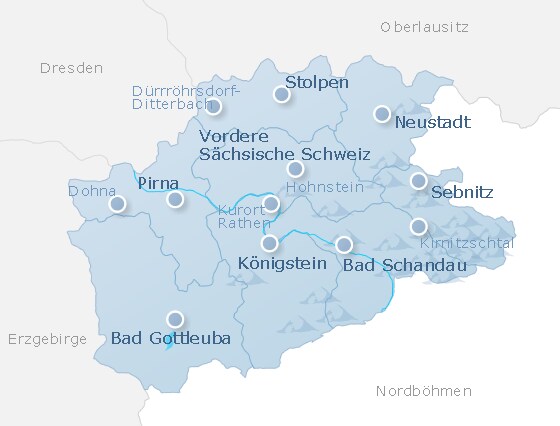 Places of interest
Our holiday guest's experiences
Popular regions and cities
Vacation apartments in Saxon Switzerland low priced by private
Saxon Switzerland, romantically located at the river Elbe above Dresden has always - thanks to its beauty - attracted all types of people. Earlier, Caspar David Friedrich painted some of his famous art works there, nowadays, the sandstone rocks are an El Dorado for climbers. If you want to explore the nature, you should spend your holiday in a holiday apartment in Bad Schandau to start your excursions from there.

Two of the major attractions are Königstein Fortress and the Bastei, a unique rock formation that rises 194 m above the Elbe valley. You should not miss the spectacular view of the Bastei. To stay overnight outdoors, the so-called Boofen, has a long tradition in this region. Those who prefer a more comfortable stay, should rent a holiday apartment or a holiday home. Upstream, Saxon Switzerland merges with Bohemian Switzerland that belongs to Czech Republic. The two of them make up the Elbe Sandstone Mountains.