holiday houses and holiday apartments in
South-Holland
19,749 holiday homes
to find on our portal
99% of our holiday guests
recommend their holiday home
63,013 Reviews
help you to make your choice
Over 40 million holiday guests
trust us every year
Holiday in South-Holland
We present 82 holiday houses and holiday apartments in South-Holland. Visit The Hague, Delft and Rotterdam, relax at the beaches in Ouddorp or Noordwijk!
Map South-Holland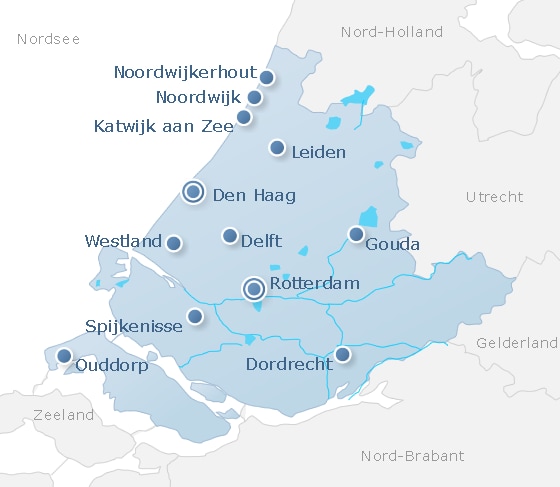 Places of interest
Our holiday guest's experiences
Popular regions and cities
Vacation apartments in South-Holland low priced by private
Sand beaches, historical sights, modern scenes - a holiday in a holiday house in South-Holland is all this. The North Sea has numerous pretty beaches, but there are only a few as beautiful as those in South-Holland: in Noordwijk, Katwijk aan Zee or Scheveningen. This region is also famous for its wide tulip fields, the cheese market in Gouda is nearby, too, cyclists will love the extended cycle path network - a holiday in the Netherlands always is a pleasure...

If you are interested in culture, South-Holland is the right choice. The Hague, seat of government of the Netherlands, and Rotterdam as well are well-known for their modern architecture and an exciting cultural scene. The old towns of Leiden and Delft, with their canals and historical monuments, are also worth a trip. In the south of the province lies the island of Goeree-Overflakkee, holiday houses in Ouddorp, the best-known seaside resort on the island, both are popular destinations for a beach holiday in the Netherlands.