Holiday house Bungalow at the waterside
in holiday region Lemmer am IJsselmeer
Amenities
max. 6 persons
90 m²
2 bedrooms
Non-smokers only Holiday house

Pets allowed

fully accessible Holiday house

Wi-Fi available

Washing machine
The Holiday house
Bungalow with 2 bedrooms, bathroom with bathtub, shower, toilet and extra toilet. Kitchen has Combimikro and all cooking gears. Dishwasher/Waschingmachine and Fireplace can be arranged. Bungalow is situated at the waterside. So you can park your boot at house, go for a swim, go fishing etc. at your own place. Bungalow has a terrace and garden. House is fully furnishes and equipped. Please feel free to bring your own boot (up to 12 meters) or maybe rent a boot? Let uw know we offer some boots. We rent about 20 Bungalows on this park. Please contact us and let us know your specific needs, we will find the right Bungalow for you. We have some Bungalows with a vence along the waterside, for the little ones!
Special features
Smoking and pets are allowed, but please mention it when booking. House has only ground floor, so it is suitable for people with a wheelchair. Beach is at <1 km. distance of Bungalow
Rooms and amenities
Max. 6

persons

90

m²

Non-smokers only
permitted
fully accessible
at ground level
2 bedrooms
Ground floor · 18 m²
2 double beds (200x180)
bunk bed (200x80)
cable/sat TV
wardrobe
kitchen
Ground floor · 10 m²
cable/sat TV
coffee machine
cooker (4)
crockery
dishwasher
freezer
freezing compartment
gas stove
kettle
microwave
oven
refrigerator
toaster
washing machine
living / dining room
Ground floor · 45 m²
CD player
cable/sat TV
fireplace
radio
separate WC
Ground floor · 2 m²
storage room
Ground floor · 5 m²
bathroom
bathtub
shower
toilet
wash basin
terrace
70 m²
barbecue
garden furniture
grill
sun loungers
sun umbrella
sunshade
garden
general
DVD-player
VCR
WIFI-access
boat dock
central heating
cot
electric iron
fly screen
high chair
hot water
ironing board
pier
playground
private parking
vacuum cleaner
washing machine
Suited for
allergic (on request)
Family travel
handicapped
Holiday with your baby
Holiday with your dog
Holiday with your horse (on request)
Holiday with your pet
long-term holiday
non-smoking only
senior citizens
technicians
Location and surroundings
Lemmer, ist an old fisherplace right between the IJsselmeer (big lake) and the Frisian Lakes (small lakes). So this place has everything to do with sailing, booting, fishing, swimming and all other watersports. The place still has its old fishing karakter, nice restaurants, terracces and shops. The surrounding of Lemmer has a lot to offer, fishing, boating, sunbathing, cycling, walking, tennis, squash, parks for the kids or just being lazy at your own bungalow. It is possible to rent a little motorboat or sailboat, licenses are not required.
Holiday house Bungalow at the waterside
Mr. Goudberg
Phone: +31 (0)6 - 28470224
Sights
Sneek

Sights

Distance: 20 km

Stavoren

Sights

Distance: 25 mls
Distances are given as the crow flies
Holiday house Bungalow at the waterside Street View 8531 PM Lemmer
Leisure time tips Lemmer am IJsselmeer
Our leisure time tips:
badminton
bike rental
biking/ cycling
bowling
fishing
golf
gym
hiking
horseback riding
hot air balloning
jogging
miniature golf
open-air pool
sauna
squash
swimming
tennis
water park
water sports
windsurfing
Further activities
Sailing, Boating, fishing, swimming, surfing and all other watersports can be practized.
Distances
(Railway station, Airport…)
airport 125 km
beach 800 m
railway station 25 km
restaurant 200 m
shops 200 m
water 5 m
Location
close to the beach
close to the water
Arrival
1 hour away from Utecht or Amsterdam
Prices
Valid per property / With an occupancy up to 6 persons.
Travel Date
Minimum Stay
per Night
per Week
15/03/2013 - 21/06/2013


mid season

3 nights
--
715.- EUR
21/06/2013 - 05/07/2013


high season

7 nights
--
860.- EUR
05/07/2013 - 30/08/2013


high season

7 nights
--
960.- EUR
30/08/2013 - 01/11/2013


low season

3 nights
--
715.- EUR
01/11/2013 - 20/12/2013


low season

3 nights
--
530.- EUR
20/12/2013 - 04/01/2014


Xmas + New Year

3 nights
--
715.- EUR
04/01/2014 - 15/03/2014


low season

3 nights
--
715.- EUR
Additional Costs
Final cleaning
inclusive
Additional Services
Pets
per night 2.50 EUR
Bedlinen
per person 8.50 EUR
Renting Conditions
Rental deposit 150.- EUR
50% deposit of total rent with booking
Balance 4 weeks prior to arrival
Arrival day: every day, earliest arrival at: 3:00 pm
Departure not later than: 10:00 am
Payment Methods
Availability Calendar - Holiday house Bungalow at the waterside
May 2013
Mo
Tu
We
Th
Fr
Sa
Su
1
2
3
4
5
6
7
8
9
10
11
12
13
14
15
16
17
18
19
20
21
22
23
24
25
26
27
28
29
30
31
June 2013
Mo
Tu
We
Th
Fr
Sa
Su
1
2
3
4
5
6
7
8
9
10
11
12
13
14
15
16
17
18
19
20
21
22
23
24
25
26
27
28
29
30
July 2013
Mo
Tu
We
Th
Fr
Sa
Su
1
2
3
4
5
6
7
8
9
10
11
12
13
14
15
16
17
18
19
20
21
22
23
24
25
26
27
28
29
30
31
August 2013
Mo
Tu
We
Th
Fr
Sa
Su
1
2
3
4
5
6
7
8
9
10
11
12
13
14
15
16
17
18
19
20
21
22
23
24
25
26
27
28
29
30
31
Last updated: 16/05/2013
Contact - Mr. Goudberg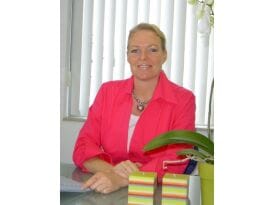 Enquiry and contact data of the landlord
Your landlord - Mr. Goudberg
We speak Dutch, English, French and German
Phone number of the landlord
Phone:

+31 (0)6 - 28470224
Listing number 6069 on Vacation-Apartments.com

Phone (mobile):

+31 (0)6 - 28470224
The Holiday house has 4 ratings
mit aber auch ohne Boot - ein Traum

17/11/2012

by

E. Brause

from Lüneburg

Total Rating:

5.0

Amenities:

5

Price/Performance:

5

Service:

5

Surroundings:

5

Travel Date: October 2012
Travelled as: family with infants
Type of holiday: family vacation

Einfach super!!! Das Ferienhaus ist für eine junge Familie sehr zu empfehlen.

Unser Tipp: unbedingt Boot mit mieten, so konnten wir die wirklich schöne Umgebung auch vom Wasser kennenlernen.

Answer from Goudberg

08/12/2012

Danke fuer die Bewertung. Wir freuen uns! Bis naechstes Mal in Lemmer, Nina

1 of 1 persons think this rating is helpful

Entspannung pur

17/11/2012

by

Family Jalas

from Klein Rönnau

Total Rating:

5.0

Amenities:

5

Price/Performance:

5

Service:

5

Surroundings:

5

Travel Date: August 2012
Travelled as: family
Type of holiday: family vacation

Meine Familie und ich buchten dieses wunderschöne, eingerichtete und sonnige Haus, für "leider nur" 1 Woche. Wir waren angenehm überrascht, mit wie viel Liebe das Haus eingerichtet ist, geschmackvoll, gemütlich und picobello sauber.

Der Organisation ein großes Dankeschön -wir kommen wieder! Leider war eine Woche etwas zu kurz, wir erkundeten mit einem gemieteten Boot die Gegend und jeder Tag war ein wunderschönes Erlebnis. Nachmittags genossen wir die Sonne auf der Terrasse und ließen die Seele baumeln, während unser Sohn Erfolg beim Angeln hatte. Wir können dieses Domizil besten Gewissens an alle Wassersportfreunde weiterempfehlen - 5 Sterne von unserer Familie!

Answer from Goudberg

08/12/2012

Danke fuer die Bewertung, wir freuen uns. Bis naechstes mal in Lemmer, Nina

1 of 1 persons think this rating is helpful

Alles perfekt geregelt

17/11/2012

by

A. Marquardt

from Lüneburg

Total Rating:

5.0

Amenities:

5

Price/Performance:

5

Service:

5

Surroundings:

5

Travel Date: July 2012
Travelled as: family with infants
Type of holiday: family vacation

Schönes Ferienhaus in einer ruhigen Ferienanlage mit vielen Freizeitmöglichkeiten für Kinder. Das Haus hat einen eigenen Bootsanleger. Mit einem Boot konnten wir vom eigenen Bootsanleger schöne Touren durch die Kanäle machen kann. Der Strand ist bequem zu Fuss zu erreichen.

In Lemmer und Umgebung gibt es mehrere nette Ziele (Sneek, Leeuwarden, Urk ..), so dass man sich echt überhaupt nicht zu langweilen braucht. Sauber und gepflegt, gut ausgestattet, freundlicher Kontakt, gutes Preis-Leistungsverhältnis, schöne und weitläufig angelegte Anlage, viele Sportmöglickeiten, nahe am Strand, unkomplizierte Abwicklung, ... so stellen wir uns Urlaub vor!

Schade, dass der Urlaub schon wieder vorbei ist, aber das wird sicher nicht unser letzter Urlaub in Lemmer.

Answer from Goudberg

23/11/2012

Vielen Danke fuer die nette Worte. Es freut uns das Sie ein netter Urlaub bei uns hatten. Wir hoffen auf ein wiedersehen. Gruesse aus Lemmer, Nina

1 of 1 persons think this rating is helpful

Luxus und Erholung

14/11/2012

by

R. Emmerich

from Dresden

Total Rating:

5.0

Amenities:

5

Price/Performance:

5

Service:

5

Surroundings:

5

Travel Date: July 2012
Travelled as: family

Schon die Internetpräsentation gefiel uns und wir freuten uns auf 1 Woche Urlaub am Wasser. Angekommen wurden wir sehr freundlich empfangen und fanden ein sehr gepflegtes und geschmackvoll eingerichtetes Haus vor. Sofort fühlten wir uns wohl und genossen den traumhaften Blick aufs Wasser. Es fehlte uns an nichts, wir haben uns prächtig erholt und hatten viele schöne Erlebnisse.

Der Ort Lemmer ist sehr hübsch und man kann bequem vom Haus aus den Ort erreichen.. In Sloten gefiel uns die Mühle besonders und Sneek ist immer einen Einkaufsbummel wert. Gern kommen wir wieder, dann mieten wir uns wieder dieses Ferienhaus und ein kleines Boot und erkunden die Gegend vom Wasser aus.

Von uns 5 gern vergebene Sterne!

Answer from Goudberg

08/12/2012

Danke fuer die Bewertung, wir freuen uns. Bis naechstes mal in Lemmer, Nina

1 of 2 persons think this rating is helpful