holiday houses and holiday apartmetns in
Walcheren
77 holiday homes in Walcheren
Find more than 77 fantastic holiday homes for your vacations
Individual, direct & cheap
Book directly with the owner - no service and booking fee
182 authentic reviews
Security and additional information through authentic reviews by holiday guests
Holiday in Walcheren
We present 77 holiday houses and holiday apartmetns on Walcheren. Enjoy your holiday at the beaches of Domburg or Oostkapelle!
Holiday locations in Walcheren
Popular regions and cities
Map Walcheren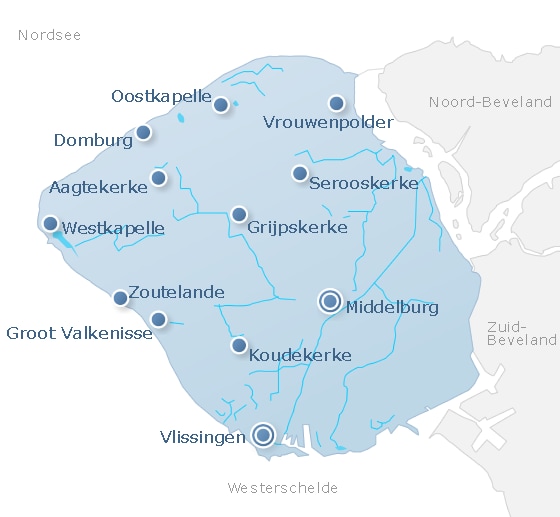 Are you renting out a holiday home?
Rent out your holiday home
Successfully advertise your holiday home in Walcheren
Our holiday guest's experiences
Vacation apartments in Walcheren low priced by private
Is Walcheren an island? You could say so as it is (almost) totally surrounded by the waters of North Sea, Westerschelde and Veersemeer, just as Zeeland. A holiday apartment in Domburg might be the right choice if you love endless beaches and the rush of the surf... Walcheren is connected with the mainland by a dam, so what is it? Island? Peninsula? Anyway, it is a wonderful holiday destination!

Holiday apartments in Zoutelande, a small town at the "Zeeland Riviera", is very popular among tourists. The old town of Middelburg is picturesque in contrast to the vivid harbour in Vlissingen. Walcheren is connected with Noord-Beveland by a dam, the ferry connects Walcheren with Breskens in Zeeuws Vlaanderen. The islands and peninsulas of Zeeland are recommendable to any visitor of this lovely region, but Walcheren might be the most beautiful at all. A beach holiday in Zeeland is probably best spent there, in Westkapelle or Oostkapelle.