Holiday house LOW-priced with pool and boat-dock
in holiday region Cape Coral
Amenities
max. 6 persons
180 m²
3 bedrooms
Non-smokers only Holiday house

Pets not allowed

fully accessible Holiday house

Wi-Fi available

Pool available
Prices
from 71.- EUR per Night
from 499.- EUR per Week
The Holiday house
The house is in beautiful south situation in a calm mansion quarter of Cape Coral. It is because of the channel head and has a boat investor. The gulf by Mexico can be attained from here in few minutes. A wonderful outlook on the water is inclusive. The ideal vacation domicile for up to 6 Pers. and at a very favorable week complete price. The holiday house had a large, solarly heated Swimmingpool. Here are available a grill as well as garden and sunning of beach chairs for you. A large screen coats the terrace and the pool, so that one can sit also without annoying trouble spirit (mosquitoes) at the lit pool.
Special features
Additional Information
The price specified down applies at times, if no vacations are! In holidays the prices are somewhat higher. . . . . .
First you can order a DVD .
FURTHER INSTRUCTIONS ON OUR HOMEPAGE: http://www.bumi-florida.de
Rooms and amenities
Max. 6

persons

180

m²

Non-smokers only
not permitted
fully accessible
2 living rooms
CD player
air condition
cable/sat TV
fan
radio
sofa bed
stereo system
3 bedrooms
CD player
bed linen
cable/sat TV
fan
radio
kitchen
coffee machine
cooker (4)
dishwasher
electric kitchen stove
fan
freezer
freezing compartment
kettle
kitchenette
microwave
oven
refrigerator
sandwich toaster
tea towels
toaster
washing machine
2 bathrooms
bathtub
hair dryer
shower
toilet
towels
wash basin
terrace
barbecue
garden furniture
gas grill
grill
sun loungers
sunshade
swimming pool
garden
general
Clotheshorse
DVD-player
VCR
WIFI-access
boat dock
computer
dryer
electric iron
garage
high chair
hot water
internet-access
internet-access (DSL)
ironing board
lawn
phone
pier
private parking
Suited for
allergic (on request)
Family travel
handicapped
Holiday with your baby
long-term holiday
non-smoking only
senior citizens
Location and surroundings
Lee County in Southwest Florida includes the islands of Sanibel and Captiva, Fort Myers, Cape Coral, Estero Island/Fort Beach, Bonita Springs, and more than 100 coastal islands off the mainland. Some 50 miles of beaches, award-winning state parks and wildlife preserves, It is the barrier islands that dot the coastline that are the most popular among boaters and beachcombers alike.
Cape Coral, because of its 650 km of channels also the Venice America mentioned, is because of the gulf coast. In direct proximity are the world-famous beaches of Sanibel, Captiva and away Myers Beach.
Holiday house LOW-priced with pool and boat-dock
Family Burmeister
Phone: +49 (0)5309 - 8591
Sights
Fort Myers

Sights

Distance: 5 mls

Miami

Sights

Distance: 160 mls

Disney World

Sights

Distance: 200 mls
Distances are given as the crow flies
Holiday house LOW-priced with pool and boat-dock Street View 33914 Cape Coral
Leisure time tips Cape Coral
Our leisure time tips:
barbecue
bike rental
biking/ cycling
birdwatching
bowling
canoeing
cinema
dancing
fishing
golf
gym
hiking
horseback riding
inline skating
kitesurfing
miniature golf
museums
nightlife
open-air pool
outlet shopping
paragliding
sailing
scuba diving
sightseeing
spa
surfing
swimming
tennis
theme park
volleyball
wakeboarding
water park
water sports
water-tubing
waterskiing
windsurfing
Further activities
Sport facilities nearby
Fishing, Golf, Swimming, Sailing, Diving, Tennis, Water ski,
Type of holidays
Relaxing holidays
Family holidays
Golf holidays
Cultural and sightseeing holidays
Romantic holidays
Sport holidays
Beach holiday
Distances
(Railway station, Airport…)
airport 18 mls
beach 5 km
restaurant 2 km
shops 2 km
Location
close to the beach
close to the water
Prices
Note: The price of 1st night / week includes a final cleaning fee of 100.- EUR.
Valid per property / With an occupancy up to 6 persons.
| Travel Date | Minimum Stay | 1st night | from 2nd night | 1st week | from 2nd week |
| --- | --- | --- | --- | --- | --- |
| 19/10/2013 - 27/10/2013 | 7 nights | 171.- EUR | 71.- EUR | 599.- EUR | 499.- EUR |
| 26/11/2013 - 21/12/2013 | 7 nights | 186.- EUR | 86.- EUR | 700.- EUR | 600.- EUR |
| 06/01/2014 - 07/03/2014 | 7 nights | 186.- EUR | 86.- EUR | 700.- EUR | 600.- EUR |
| 08/03/2014 - 04/04/2014 | 7 nights | 186.- EUR | 86.- EUR | 700.- EUR | 600.- EUR |
| 19/05/2014 - 04/06/2014 | 7 nights | 186.- EUR | 86.- EUR | 700.- EUR | 600.- EUR |
Additional Costs
Final cleaning
included in rental price
Tourist tax (adults)
inclusive
Tourist tax (children)
inclusive
Additional Services
Bedlinen
inclusive
Towels
inclusive
Renting Conditions
Rental deposit 0.- EUR
20% deposit of total rent with booking
Balance in consultation
earliest arrival at: 4:00 pm
Departure not later than: 10:00 am
Payment Methods
Availability Calendar - Holiday house LOW-priced with pool and boat-dock
May 2013
Mo
Tu
We
Th
Fr
Sa
Su
1
2
3
4
5
6
7
8
9
10
11
12
13
14
15
16
17
18
19
20
21
22
23
24
25
26
27
28
29
30
31
June 2013
Mo
Tu
We
Th
Fr
Sa
Su
1
2
3
4
5
6
7
8
9
10
11
12
13
14
15
16
17
18
19
20
21
22
23
24
25
26
27
28
29
30
July 2013
Mo
Tu
We
Th
Fr
Sa
Su
1
2
3
4
5
6
7
8
9
10
11
12
13
14
15
16
17
18
19
20
21
22
23
24
25
26
27
28
29
30
31
August 2013
Mo
Tu
We
Th
Fr
Sa
Su
1
2
3
4
5
6
7
8
9
10
11
12
13
14
15
16
17
18
19
20
21
22
23
24
25
26
27
28
29
30
31
Last updated: 17/05/2013
Contact - Family Burmeister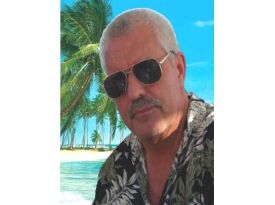 Enquiry and contact data of the landlords
Your landlords - Family Burmeister
We speak English and German
Phone number of the landlords
Phone:

+49 (0)5309 - 8591
Listing number 7169 on Vacation-Apartments.com

Phone (mobile):

+49 (0)176 - 30709960

Fax:

+49 (0)5309 - 8591
The Holiday house has 5 ratings
Einfach nur wunderschön!

06/10/2012

by

N. Hintermeyer

from Linsengericht

Total Rating:

5.0

Amenities:

5

Price/Performance:

5

Service:

5

Surroundings:

5

Travel Date: May 2010
Travelled as: family
Type of holiday: family vacation

Es gibt nicht viel zu sagen: Es war ein super schöner Urlaub in einem tollen Haus. Es hat an nichts gefehlt.
Ist zwar schon 2010 gewesen, aber wir reden ganz oft von diesem Urlaub und kommen ganz bestimmt wieder :-)

Vielen Dank auch hier nochmals für Alles. Wir kommen sehr gerne wieder.

Nicole und Family

Ein unvergesslicher Urlaub!

18/08/2012

by

K. Stammer

from Ettringen, Eifel

Total Rating:

5.0

Amenities:

5

Price/Performance:

5

Service:

5

Surroundings:

5

Travel Date: January 2004
Travelled as: family

Auch wenn es 8 Jahre zurück liegt, so denken wir doch sehr oft an diesen wunderschönen Urlaub zurück!

Dabei waren meine Freundin, eine Schwester und meine Mutter und wir alle waren mehr als nur begeistert vom Haus und vom Service der Familie Burmeister!
Der Pool, die Zimmer, der Garten etc, alles war sehr sauber und gepflegt! Eine ruhige Nachbarschaft rundeten das Bild ab!

Wir sind im November 04 Eltern geworden und im Oktober 09 noch einmal und deshalb waren wir bisher nicht mehr dort aber wir hoffen, das wir in absehbarer Zukunft mit unseren Kindern einen Urlaub im Haus der Familie Burmeister verbringen können.
Auf diesem Wege möchten wir uns ganz herzlich einmal für diesen wunderschönen Urlaub bedanken!!

Eine Wohlfühloase :-)

12/07/2012

by

P. Kubacha

from Guxhagen

Total Rating:

5.0

Amenities:

5

Price/Performance:

5

Service:

5

Surroundings:

5

Travel Date: June 2012
Travelled as: couple
Type of holiday: beach vacation

Die Ferienvilla der Fam. Burmeister ist wirklich eine superschöne Wohlfühloase. Alles was man für einen entspannten Urlaub braucht ist vorhanden. Komplette Kücheneinrichtung, Handtücher usw. es fehlt einfach nichts. Man kann sehr gut entspannen, da das Haus in einer ruhigen Lage liegt. Der Blick auf den Kanal ist sehr beruhigend.

Auch Abends ist es ruhig, also keine laute Musik oder Partys, was für uns wichtig war. Am beleuchteten Pool zu sitzen ist einfach herrlich. Greg, der deutsprachige Verwalter ist sehr nett und zuvorkommend.
Der Kontakt zu Fam. Burmeister ist einfach toll.
Wir kommen auf jedenfall wieder, aber dann etwas länger damit wir alles noch mehr genießen können.
Vielen Dank für alles, bis bald
Petra und Bernd

4 of 4 persons think this rating is helpful

Ein Ferienhaus nach unserem Geschmack

09/01/2011

by

F. Krüsmann

from Köln

Total Rating:

5.0

Amenities:

5

Price/Performance:

5

Service:

5

Surroundings:

5

Travel Date: December 2010
Travelled as: couple

Weihnachten und Silvester 2010 verlebten wir wieder in der Villa Frangipany. Für uns war es wie "nach Hause kommen". Das Haus bot dieses Mal erstmals kostenloses W-Lan, so dass wir mit unserem Laptop ins Internet konnten. Das Internet war schnell und stabil. Wir genossen wieder die große Ruhe und die trotzdem zentrale Lage des Hauses. Im Umkreis von ca. 1,5 Meilen findet man drei Supermärkte, in denen man alles für den täglichen Gebrauch kaufen kann, einer davon hat sogar 24h geöffnet. In diesem Urlaub mussten wir auch erstmals die Heizung des Hauses nutzen, sie hat gut funktioniert und es schnell aufgewärmt. Für heiße Tage gibt es eine Klimaanlage und in jedem Zimmer und auf der Terrasse Ventilatoren.
Nach einem stressigen Jahr fanden wir in diesem Ferienhaus die Ruhe und Erholung, die wir benötigten.

Familie Burmeister hat uns, wie beim letzten Mal, wieder gut betreut.

Wir kommen gern wieder.

4 of 4 persons think this rating is helpful

Ruhe und Erholung in einer wunderbaren Umgebung

09/01/2011

by

P. Lehmann

from Köln

Total Rating:

5.0

Amenities:

5

Price/Performance:

5

Service:

5

Surroundings:

5

Travel Date: December 2009
Travelled as: couple

Wer Ruhe und Erholung sucht, hat sich für dieses Haus absolut richtig entschieden. Schon die Antwort auf unsere Buchungsanfrage war sehr angenehm und herzlich. Die Betreuung fing praktisch schon lange vor dem Urlaub an.
Als wir dann das Haus betraten, waren wir total begeistert. Der Komfort, die Größe, der Swimmingpool, die Einrichtung und der wunderbare Blick auf den Kanal hat uns begeistert. Wir fühlten uns sehr wohl, und wir hatten durch die sehr freundliche Hausverwaltung immer kompetente Ansprechpartner.
Die Ruhe, die man hier genießen kann, ist sehr angenehm. Die Nachbarn sind ausgesprochen nett und freundlich. Man verbringt seinen Urlaub in einer amerikanischen Wohngegend. Dies hat uns sehr gut gefallen.

Im Haus findet man alles, was man benötigt - und noch viel mehr! Eine voll ausgestattete Küche, ein großer Gasgrill, Waschmaschine, Trockner, 3 Fernseher (einer davon im Masterbedroom) oder begehbare Kleiderschränke sind nur ein paar von vielen Annehmlichkeiten, die wir hier aufzählen. Alles, was man für einen gelungenen Strandtag benötigt, findet man ebenfalls im Haus.

Schon während unseres Urlaubs haben wir uns entschlossen, im nächsten Jahr auf jeden Fall wieder zu kommen.

2 of 2 persons think this rating is helpful