Holiday house Luckihaus
in holiday region Bayerischer Wald
Amenities
max. 12 persons
170 m²
4 bedrooms
Non-smokers only Holiday house

Pets upon request

no information on accessibility

Wi-Fi available

Washing machine
The Holiday house
We renovated and furnished the holiday home in 2008/09 completely.

You are renting the whole house with 170 sqm: 4 bedrooms, 2 bathrooms, 2 kitchens and the generously sized lounge (40qm) and an utility room downstairs.
Rooms and amenities
Max. 12

persons

170

m²

Non-smokers only
Location and surroundings
The Luckihaus is situated directly at the border triangle Bavarian Forest - Austria - Czech Republic in the borough of Neureichenau.

A paradise during winter for families and winter sport enthusiasts: 50km of cross-country ski runs, ski lifts and ski schools, sledging slopes and prepared pedestrians walkways are waiting for you!

The location at the border triangle invites for day trips to Czech Republic or Austria!

The Luckihaus is well located. The cross-country ski runs and a sledge slope is only a stone's strow away, a children ski lift 500m and it is 5km to the attractive Austrian ski resort Hochficht!
Holiday house Luckihaus
Ms. Astrid Kandlbinder
Phone: +49 (0)821 - 5086869
Sights
Waldkirchen

Sights

Distance: 20 km

Passau

Sights

Distance: 40 km

Linz

Sights

Distance: 80 km
Distances are given as the crow flies
Holiday house Luckihaus Street View 94089 Neureichenau
Leisure time tips Bayerischer Wald
Our leisure time tips:
biking/ cycling
cross-country skiing
downhill skiing
fishing
golf
hiking
horseback riding
indoor swimming pool
jogging
miniature golf
mountain hiking
open-air pool
sauna
sledding
squash
swimming
tennis
water park
Distances
(Railway station, Airport…)
airport 180 km
railway station 40 km
restaurant 1 km
shops 1 km
Arrival
Travel: ideally by car.
Prices
Valid per property / With an occupancy up to 2 persons.
Travel Date
Minimum Stay
per Night
per Week
24/03/2013 - 06/04/2013


high season

7 nights
85.- EUR
--
07/04/2013 - 27/04/2013


low season

5 nights
49.- EUR
--
28/04/2013 - 18/05/2013


mid season

5 nights
75.- EUR
--
19/05/2013 - 31/05/2013


high season

7 nights
85.- EUR
--
01/06/2013 - 22/06/2013


mid season

5 nights
75.- EUR
--
23/06/2013 - 07/09/2013


high season

7 nights
85.- EUR
--
08/09/2013 - 02/11/2013


mid season

5 nights
75.- EUR
--
03/11/2013 - 21/12/2013


low season

5 nights
49.- EUR
--
22/12/2013 - 04/01/2014


Xmas + New Year

7 nights
95.- EUR
--
05/01/2014 - 01/03/2014


mid season

5 nights
75.- EUR
--
02/03/2014 - 08/03/2014


high season

7 nights
85.- EUR
--
09/03/2014 - 15/03/2014


mid season

5 nights
75.- EUR
--
16/03/2014 - 12/04/2014


low season

5 nights
49.- EUR
--
13/04/2014 - 26/04/2014


high season

7 nights
85.- EUR
--
27/04/2014 - 24/05/2014


mid season

5 nights
75.- EUR
--
25/05/2014 - 06/09/2014


high season

7 nights
85.- EUR
--
07/09/2014 - 01/11/2014


mid season

5 nights
75.- EUR
--
02/11/2014 - 20/12/2014


low season

5 nights
49.- EUR
--
Additional Costs
Tourist tax (adults)
per night 0.70 EUR
Availability Calendar - Holiday house Luckihaus
May 2013
Mo
Tu
We
Th
Fr
Sa
Su
1
2
3
4
5
6
7
8
9
10
11
12
13
14
15
16
17
18
19
20
21
22
23
24
25
26
27
28
29
30
31
June 2013
Mo
Tu
We
Th
Fr
Sa
Su
1
2
3
4
5
6
7
8
9
10
11
12
13
14
15
16
17
18
19
20
21
22
23
24
25
26
27
28
29
30
July 2013
Mo
Tu
We
Th
Fr
Sa
Su
1
2
3
4
5
6
7
8
9
10
11
12
13
14
15
16
17
18
19
20
21
22
23
24
25
26
27
28
29
30
31
August 2013
Mo
Tu
We
Th
Fr
Sa
Su
1
2
3
4
5
6
7
8
9
10
11
12
13
14
15
16
17
18
19
20
21
22
23
24
25
26
27
28
29
30
31
Last updated: 06/04/2013
Contact - Ms. Astrid Kandlbinder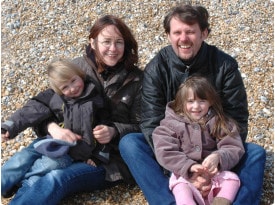 Enquiry and contact data of the landlord
Your landlord - Ms. Astrid Kandlbinder
We speak English, French and German
Phone number of the landlord
Phone:

+49 (0)821 - 5086869
Listing number 31660 on Vacation-Apartments.com

Phone (mobile):

+49 (0)151 - 12505866
The Holiday house has 3 ratings
Wunderbares Haus und zuvorkommnde Gastgeber!

09/10/2012

by

P. Windisch

from Köln

Total Rating:

5.0

Amenities:

5

Price/Performance:

5

Service:

5

Surroundings:

5

Travel Date: September 2012
Travelled as: couple

Ein großzügiges Haus, schön gelegen in einer wunderschönen Urlaubsregion, in dem die Ausstattung keine Wünsche offen lässt. Es ist an all die kleinen Dinge gedacht, die man benötigt. Darüber hinaus sind die Gastgeber außerordentlich liebenswürdig und versorgten uns mit köstlichem Backwerk. Alles in allem, wirklich zu empfehlen und Wiederholung keineswegs ausgeschlossen.

Traumhafter Urlaub!

14/08/2012

by

J. Endt-Knauer

from Hagen

Total Rating:

5.0

Amenities:

5

Price/Performance:

5

Service:

5

Surroundings:

5

Travel Date: July 2012
Travelled as: family with infants
Type of holiday: family vacation

Unser Urlaub im Luckihaus war traumhaft und verging viel zu schnell! Das schöne Ferienhaus lässt keine Wünsche offen - die Ausstattung ist toll und am Kicker und an der Tischtennisplatte wurden viele Duelle ausgetragen! Die Vermieter sind super nett - zur Begrüßung wartete ein leckerer Kuchen auf uns! Wir waren alle restlos begeistert und kommen gerne wieder!!

Besser gehts nicht !!!

11/07/2012

by

T. Tager

from München

Total Rating:

5.0

Amenities:

5

Price/Performance:

5

Service:

5

Surroundings:

5

Travel Date: June 2012
Travelled as: couple

Begeisterung pur, das beschreibt es am besten !!! Ein wunderbares Haus, perfekt eingerichtet, es fehlt an nichts. Von Der Geschirrspülmaschine über WLAN bis hin zum Feuerholz für Lagerfeuer ist alles da. Absolute Ruhe was für gestresste Stadtmenschen wie uns enfach Himmlisch war. Supernette Vermieter, bei der Anreise stand schon ein Kuchen im Kühlschrank für uns. Wer also ein wunderschönes Ferienhaus in einer schönen Umgebung mit netten Vermietern sucht ist hier genau richtig. Absolut zu empfehlen !!! 5 Sterne mit +++ Wir kommen gerne wieder. T + T