Apartment Old City of Antalya
in holiday region Antalya - Altstadt
Amenities
max. 5 persons
90 m²
2 bedrooms
Non-smokers only Holiday apartment

Pets upon request

no information on accessibility

Wi-Fi available

Washing machine
The Apartment
Osmanic style restaurated old city residence with three separate apparts.
modern facilities and comfortable furnishing
Apart Abricot in the ground floor has big palmtrees on the terace and comfortable sunbeds. Two separate bedrooms , wide entrance hall, big dining table and fire place.
Apart Vanilla in 1st floor has two big bedrooms + extra bed. spacious living room, open kitchen , balcony furnished and fire place.
Penthouse in 2nd floor has wonderful terace with big sunbeds, outside fire place and
extra sofabed, one separate bedroom
and balcony
Special features
Interieur in osmanic and modern style, designed by the owner lady.
The wonderful relaxed position of the villa will make you feel home
immediately.
as you are in the center of Kaleici its a great starting point for all kinds
excursions.
Rooms and amenities
Max. 5

persons

90

m²

Non-smokers only
kitchen
dishwasher
freezer
microwave
oven
refrigerator
living / dining room
cable/sat TV
fireplace
radio
stereo system
bathroom
hair dryer
shower
toilet
towels
wash basin
separate WC
lounge
balcony
general
Clotheshorse
WIFI-access
dryer
electric iron
hot water
internet-access
ironing board
private parking
vacuum cleaner
washing machine
Suited for
allergic (on request)
Family travel
handicapped (on request)
Holiday with your baby
Holiday with your dog (on request)
Holiday with your pet (on request)
long-term holiday (on request)
non-smoking only
senior citizens
technicians
Location and surroundings
In the centre of the old city, 5 min. to seaside, shopping restaurants close by, direct connections to all antique sides

Beaches walking distance to the old harbour
Beach park to be reached by tram way
Leisure time tips Antalya - Altstadt
Our leisure time tips:
bike rental
biking/ cycling
golf
gym
hiking
horseback riding
jogging
open-air pool
rock climbing
sauna
scuba diving
swimming
tennis
water park
water sports
windsurfing
Further activities
Swimming, tennis, cultural sides, daily tours with boat or bus, golfing 40 km, shopping, night life

Distances
(Railway station, Airport…)
airport 15 km
beach 500 m
bus stop 0 km
doctor 0.5 km
night life 0 km
restaurant 0 km
shops 0 km
town center 0 km
water 500 m
Location
close to the beach
close to the water
Arrival
Airport of Antalya is only ca. 10 km from the old city of Kaleice.
We have airport pick up by taxi (price € 15,--)
If you come by own car take the entrance of Kaleici after the Hadrian Gate
Follow the road with left curve. Second street you see at the right lots
of olice trees and
Villa Rosa in Akar cesme.sok no.30
Barbaros mah. , Kaleici
Prices
Note: The price of 1st night / week includes a final cleaning fee of 55.- EUR.
Valid per property / With an occupancy up to 2 persons.
Surcharge per person 10.- EUR per night.
Travel Date
Minimum Stay
1st night
from 2nd night
1st week
from 2nd week
08/01/2013 - 01/05/2013


low season

7 nights
--
--
405.- EUR
350.- EUR
01/05/2013 - 01/11/2013


high season

7 nights
--
--
455.- EUR
400.- EUR
20/12/2013 - 06/01/2014


high season

7 nights
--
--
455.- EUR
400.- EUR
Additional Costs
Final cleaning
included in rental price
Additional Services
Pets
one time 20.- EUR
Renting Conditions
Rental deposit 30% of total rent
30% deposit of total rent in consultation
Balance at arrival
Arrival day: on Saturdays, earliest arrival at: 4:00 pm
Departure not later than: 10:00 am
Payment Methods
Availability Calendar - Apartment Old City of Antalya
Inquiries Contact the owner for availability:
Contact - Ms. Ebby Lewandowski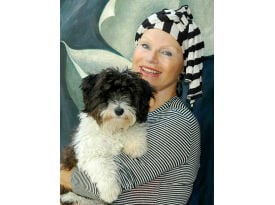 Dear guests,
first of all we want that you feel home in Villa Rosa from the first moment.
We like to inform you about the local events and shoppings. If you have special
wishes, we try to prepare for you.
Ms. Ebby Lewandowski
Enquiry and contact data of the landlord
Your landlord - Ms. Ebby Lewandowski
We speak English, French, German and Turkish
Phone number of the landlord
Phone:

+49 (0)221 - 353530

Phone (alternative):

+90 (0)536 - 8210404
Listing number 2040 on Vacation-Apartments.com

Phone (mobile):

+49 (0)172 - 2500570

Fax:

+49 (0)221 - 393404
The Apartment has 11 ratings
Perfekt

11/04/2013

by

R. Wötzel

from Bitterfeld

Total Rating:

5.0

Amenities:

5

Price/Performance:

5

Service:

5

Surroundings:

5

Travel Date: March 2013
Travelled as: family
Type of holiday: family vacation

10 Jahre regelmäßig Kurzurlaub in Antalya.
2013 erstmals in Ferienwohnung "Vanilla" (in Villa Rosa).
Es war perfekt (die gesamte Abwicklung und Betreuung, die Wohnung). Wir kommen wieder!
A.+ R. Wötzel

Alles einfach nur Super

09/12/2012

by

T. Sauer

from Gießen

Total Rating:

5.0

Amenities:

5

Price/Performance:

5

Service:

5

Surroundings:

5

Travel Date: November 2012
Travelled as: friends
Type of holiday: city trip

Wir waren schon 4 mal in der Villa Rosa und kommen immer wieder sehr gerne dort hin. Wir waren schon in allen 3 Wohnungen und es ist einfach nur schön. Vielen Dank an Cornelia und Ebby macht weiter so.


Wir bedanken und für die schöne Zeit und freuen uns aufs nächste Mal

3 of 3 persons think this rating is helpful

Tolle Ferien in Antalya

09/12/2012

by

H. Zokai

from Frankfurt

Total Rating:

5.0

Amenities:

5

Price/Performance:

5

Service:

5

Surroundings:

5

Travel Date: October 2012
Travelled as: family

Liebe Frau Lewandosky,

die Ferien in Antalya waren fantastisch, habe mich in Ihrer
wunderschönen Wohnung sehr wohl gefühlt und die sehr angenehme Altstadtatmosphäre hautnah genossen, war auch mit dem Service am Ort sehr zufrieden, die Cornellia ist eine zuverlässig, angenehme Ansprechpartnerin und mit dem Fahrer Ramazan haben wir uns bei diversen Ausflügen sehr wohl gefühlt und auch etwas angefreundet, ich werde Ihr Haus allen meinen Kollegen-Freunden weiter empfehlen und freue mich auf ein baldiges Wohnen bzw Ferien in Villa Rosa in Antalya,

Herzlichsten Dank für alles,

v.l.Grüße,
Hamid Zokai und die 3 Enkelinen aus Tehran

2 of 2 persons think this rating is helpful

excellent location

09/12/2012

by

L. Mitchell

from Cardiff, Wales

Total Rating:

5.0

Amenities:

5

Price/Performance:

5

Service:

5

Surroundings:

5

Hi Ebby,

I just wanted to let you know how much we enjoyed our stay at the Penthouse in Villa Rosa. It really is lovely, comfortable and in an excellent location.

We are hoping to come back to Antalya next year and will definately be in touch to book again.
Very best wishes for the holiday season ahead
Kind Regards
Lynn & peter

2 of 2 persons think this rating is helpful

ein traum........

04/03/2012

by

D. Wonisch

from Opfenbach

Total Rating:

5.0

Amenities:

5

Price/Performance:

5

Service:

5

Surroundings:

5

Travel Date: December 2011
Travelled as: friends

TESEKkÜR EDERIM liebe Ebby und Angelika!
Herzlicher service, wunderschönes ambiente, super ausstattung, toplage, absolut empfehlenswert!!

5 of 5 persons think this rating is helpful