Holiday apartment Beate Wider
★★★★
in holiday region Breisgau-Hochschwarzwald
Amenities
max. 4 persons
62 m²
2 bedrooms
Non-smokers only Holiday apartment

Pets upon request

no information on accessibility

Pool available

Sauna available
Prices
from 37.- EUR per Night
from 259.- EUR per Week
The Holiday apartment
Our self-catering apartment is situated in a holiday housing estate in quiet surroundings on the edge of the village, with view on the Black Forest. The building includes indoor swimming pool, sauna bath and medical baths,and a lift. Childrens playground near the house. The flat is a four-star accomodation; it includes a spacious living room with balcony, two bedrooms, kitchen with all amenities (microwave oven,cooker with oven fridge etc.) bathroom with bathtub and shower, hairdryer and toilet.-If you wish, fresh buns from the local bakery can be provided in the morning.
Special features
Indoor swimming pool within the building, FREE ENTRANCE!!!
Skiing accomodation, barrier-free
Rooms and amenities
Max. 4

persons

62

m²

Non-smokers only
lift
2 bedrooms
2nd floor
2 single beds
CD player
bed linen
cable/sat TV
cot
double bed
heated floor
radio
wardrobe
kitchen
2nd floor
coffee machine
cooker (4)
crockery
egg cooker
electric kitchen stove
food processor
freezing compartment
heated floor
kettle
kitchenette
microwave
oven
refrigerator
sandwich toaster
tea towels
toaster
living / dining room
2nd floor
CD player
cable/sat TV
heated floor
radio
stereo system
bathroom
2nd floor
hair dryer
heated floor
make-up mirror
shower
toilet
towels
wash basin
storage room
Cellar · 10 m²
balcony
sun loungers
sun umbrella
sunshade
general
Clotheshorse
central heating
electric iron
garage
hot water
ironing board
laundry service
phone
private parking
vacuum cleaner
Suited for
Family travel
handicapped
Holiday with your baby
Holiday with your dog (on request)
Holiday with your horse (on request)
Holiday with your pet (on request)
long-term holiday
non-smoking only
senior citizens
Additional amenities
Floor heating,sauna
exhaust hood, egg cooker, fitted kitchen, vacuum cleaner towels provided for bath, CD-player, collection of games
launderette within the building
Location and surroundings
Dittishausen, a well-known health resort (850m) is one out of five villages that belong to the markettown of Löffingen, Hochschwarzwald. Nearby is the uniquely beautiful nature reserve of the river Wutach and its gorge, a hiking paradise with 177 km of signposted trails. The wider area like the Feldberg (1483m), Titisee, Schluchsee, Lake of Constance, Freiburg with its wonderful old town and buildings, Schaffhausen and the Rhinefall in Switzerland, the Alsace or Breisach: nearly all of them are within reach at no cost by public transport.
Holiday apartment Beate Wider
Ms. Beate Wider
Phone: +49 (0)7654 - 7688
Sights
Löffingen

Sights

Distance: 4 km

Donaueschingen

Sights

Distance: 18 km

Titisee-Neustadt

Sights

Distance: 20 km

Freiburg/Brg.

Sights

Distance: 50 km
Distances are given as the crow flies
Holiday apartment Beate Wider Street View 79843 Löffingen/OT-Dittishausen
Leisure time tips Breisgau-Hochschwarzwald
Our leisure time tips:
bike rental
biking/ cycling
bowling
cross-country skiing
downhill skiing
fishing
golf
gym
hiking
horseback riding
hot air balloning
hot springs
ice-skating
indoor swimming pool
jogging
miniature golf
mountain hiking
open-air pool
sauna
scuba diving
sledding
surfing
swimming
table tennis
tennis
water park
windsurfing
Further activities
amusemant park, hunting, riding on a horsedrawn carriage, nordic walking, snowshoeing, gliding, shopping and summer tobogganing.
Distances
(Railway station, Airport…)
airport 80 km
bus stop 100 m
doctor 4 km
night life 20 km
railway station 4 km
restaurant 150 m
shops 100 m
ski-lift 200 m
town center 100 m
water 4 km
Arrival
A5 Karlsruhe-Basel,motorway at Freiburg-Mitte,B31 Donaueschingen.
A81 Stuttgart-Basel,interchange Bad Dürrheim,then B27 and B31,direction Freiburg,to Löffingen-Dittishausen.
By train from Freiburg or from Donaueschingen:hourly (pickup service provided)
Prices
Valid per property / With an occupancy up to 2 persons.
Surcharge per person 7.- EUR per night or 49.- EUR per week.
Travel Date
Minimum Stay
per Night
per Week
01/01/2013 - 31/12/2013


all-the-year

5 nights
37.- EUR
259.- EUR
Additional Costs
Tourist tax (adults)
per night 2.10 EUR
Tourist tax (children)
per night 0.90 EUR
Additional Services
Pets
per night 5.- EUR
Bedlinen
inclusive
Towels
inclusive
Renting Conditions
Total payment 4 weeks prior to arrival
Arrival day: on agreement, earliest arrival at: 2:00 pm
Departure not later than: 10:00 am
Payment Methods
Availability Calendar - Holiday apartment Beate Wider
May 2013
Mo
Tu
We
Th
Fr
Sa
Su
1
2
3
4
5
6
7
8
9
10
11
12
13
14
15
16
17
18
19
20
21
22
23
24
25
26
27
28
29
30
31
June 2013
Mo
Tu
We
Th
Fr
Sa
Su
1
2
3
4
5
6
7
8
9
10
11
12
13
14
15
16
17
18
19
20
21
22
23
24
25
26
27
28
29
30
July 2013
Mo
Tu
We
Th
Fr
Sa
Su
1
2
3
4
5
6
7
8
9
10
11
12
13
14
15
16
17
18
19
20
21
22
23
24
25
26
27
28
29
30
31
August 2013
Mo
Tu
We
Th
Fr
Sa
Su
1
2
3
4
5
6
7
8
9
10
11
12
13
14
15
16
17
18
19
20
21
22
23
24
25
26
27
28
29
30
31
Last updated: 22/05/2013
Contact - Ms. Beate Wider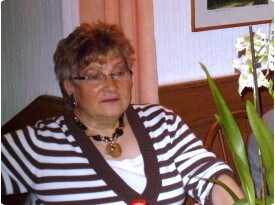 Enquiry and contact data of the landlord
Your landlord - Ms. Beate Wider
We speak English and German
Phone number of the landlord
Phone:

+49 (0)7654 - 7688
Listing number 13678 on Vacation-Apartments.com

Fax:

+49 (0)7654 - 922356
The Holiday apartment has 5 ratings
Liebe Familie Wider,

24/09/2012

by

H. Luck

from Utzberg

Total Rating:

5.0

Amenities:

5

Price/Performance:

5

Service:

5

Surroundings:

5

Travel Date: August 2012
Travelled as: family with teenagers
Type of holiday: family vacation

Ganz spontan haben wir uns für den Schwarzwald als Urlaubsziel entschieden.
Wir wurden nach langer Anreise freundlich von Frau Wider empfangen, zur Wohnung begleitet und dort mit einem kleinen Begrüßungsgeschenk und einer super Aussicht herzlich empfangen. Uns "Neulingen" im Schwarzwald wurden von Frau Wider wichtige Infos übermittelt und gute Tipps gegeben. Zur Wohnung kann man kurz und knapp sagen, dass die 4 Sterne zu recht vergeben wurden sind - es fehlte uns an nichts. Von hier aus kann man in alle Himmelrichtungen zu den tollsten Zielen starten. Die Woche war leider viel zu kurz.
Gern empfehlen wir die Gastfreundlichkeit und diese Wohnung weiter und kommen bestimmt bald wieder.

Wir grüßen Sie aus Thüringen und wünschen Ihnen und Ihrer Familie alles Gute

Familie Hellmund/Luck

Answer from Beate Wider

07/10/2012

Es freut uns als Gastgeber sehr, wenn's unseren Gästen gefallen hat und er sich wie Zuhause fühlt. Wenn dann von den Gästen noch eine Bewertung ab-
gegeben wird im Internet, ist dies eine besondere Ehre für uns, da sich die meisten unserer Gäste im Gästebuch in der Ferienwohnung eintragen.
Vielen Dank liebe Familie Hellmund/Luck für Ihren Eintrag und wir freuen uns auch auf ein "Wiedersehen".
Familie Wider

Danke für den herzlichen Empfang!

31/03/2012

by

M. Krieger

from Rödermark

Total Rating:

5.0

Amenities:

5

Price/Performance:

5

Service:

5

Surroundings:

5

Travel Date: July 2011
Travelled as: family

Liebe Fami. Wider!

Danke für den herzlichen Empfang in Ihrer tollen Ferienwohnung. Wir haben uns hier sehr wohl gefühlt und werden gerne wieder kommen.

Auch werden wir diese schöne Wohnung weiterempfehlen. Vielen Dank!

Familie Krieger

Urlaub

30/10/2011

by

H. Memering

from 49699 Lindern

Total Rating:

5.0

Amenities:

5

Price/Performance:

5

Service:

5

Surroundings:

5

Travel Date: October 2011
Travelled as: family
Type of holiday: family vacation

Wir haben eine sehr schöne und gemütliche Ferienwohnung
gefunden und können diese auch weiterempfehlen. Dittishausen ist mit dem Schwimmbad und der Konuskarte ein sehr schöner Urlaubsort für jedermann. Den Waschsalon im Apartmenthaus können wir ebenso empfehlen. Auch die Umgebung ist sehr schön. (Titisee, Freiburg, etc.) Frau Wider ist eine sehr freundliche und hilfsbereite Gastgeberin. Wir kommen gerne wieder.

Lust auf leben

10/07/2011

by

W. Böcker

from 33397 Rietberg

Total Rating:

5.0

Amenities:

5

Price/Performance:

5

Service:

5

Surroundings:

5

Travel Date: July 2011
Travelled as: couple
Type of holiday: family vacation

Meine Frau u ich waren in der Zeit von 03.07.11 bis 10.07.11 in der sehr schön eingerichteten Ferienwohnung von Frau Wider unter gebracht diese Wohnung ist sehr ruhig. Natur pur, kann ich nur empfehlen. Alle Orte sehr schnell zu erreichen.

Vielen Dank für die Gastfreundlichkeit

Toller Urlaub

03/01/2011

by

M. Jonner

from Ulm

Total Rating:

5.0

Amenities:

5

Price/Performance:

5

Service:

5

Surroundings:

5

Travel Date: November 2010
Travelled as: couple
Type of holiday: winter vacation

Vielen dank für die freundliche aufnahme in der schönen Ferienwohnung. Durch die bereitgestelletn informationen konnten wir einen sehr sehr schönen und erholsamen Urlaub verbringen. Die wohnung war in einen top zustand und weiterzuempfehlen.

9 of 16 persons think this rating is helpful